Centerpiece Office
10,400 s.f. I jackson, wyoming
photography by Ken Gutmaker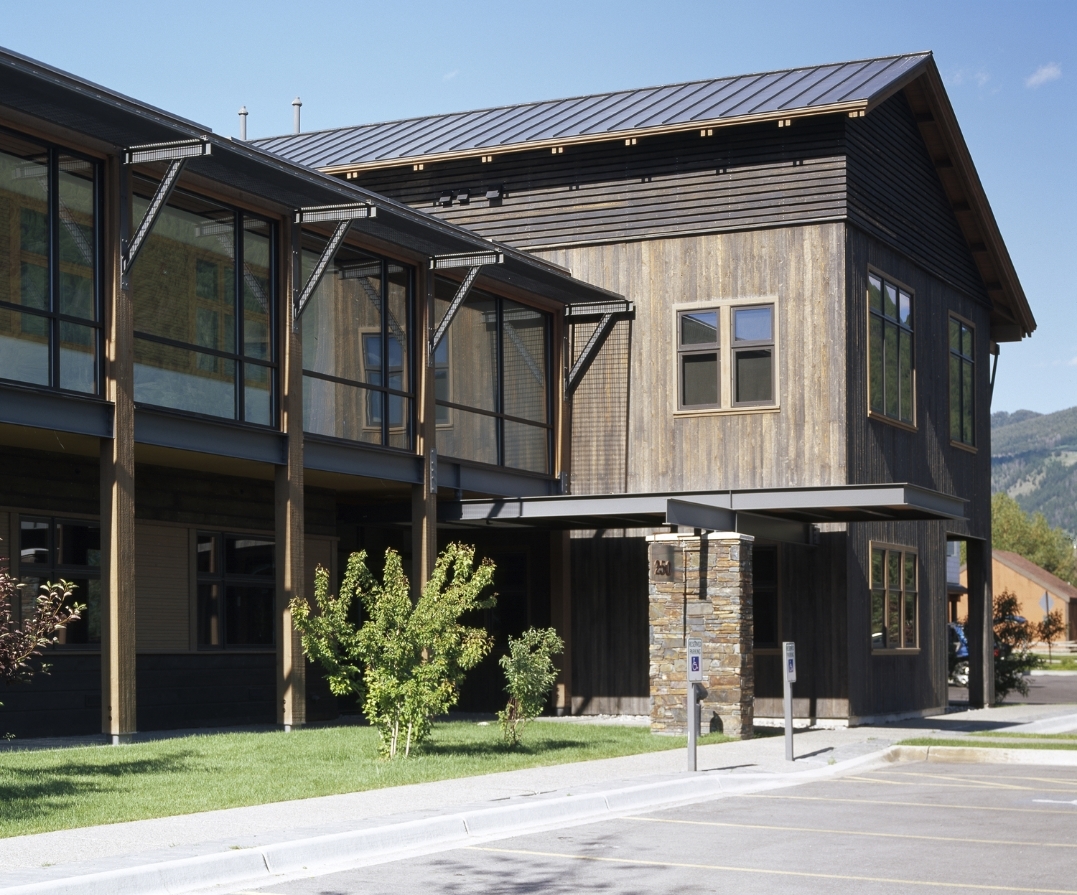 The Centerpiece Building is designed as a developer core and shell to allow office tenants to fit out the spaces inside. It is in an auto-urban subdivision in town that is being newly developed. The intent of the site plan is to create a street face that would someday become part of a new fabric of buildings, as well as a street wall that is scaled for future pedestrians, The parking requirements are stringent and the scale of the parking lot is minimized by the layered face and cumulative massing of the buildings. The building plan is bifurcated by the entry and central stair hall while the exterior wood cladding materials emphasize the verticality of one piece against the low horizontal of the other. Special attention was paid to creating levels of texture in the wood cladding and trim in order to add a tactile quality to the building, as well to add a layer of detail and scale. The simple color palette of transparent black and natural was also used to create texture. The circulation is expressed at the facade with a glass and timber element that is transparent at both day and night. A steel brise-soleil protects this corridor from southern sun.