Sagebrush Remodel & Addition
9,000 s.f. I jackson, wyoming
under construction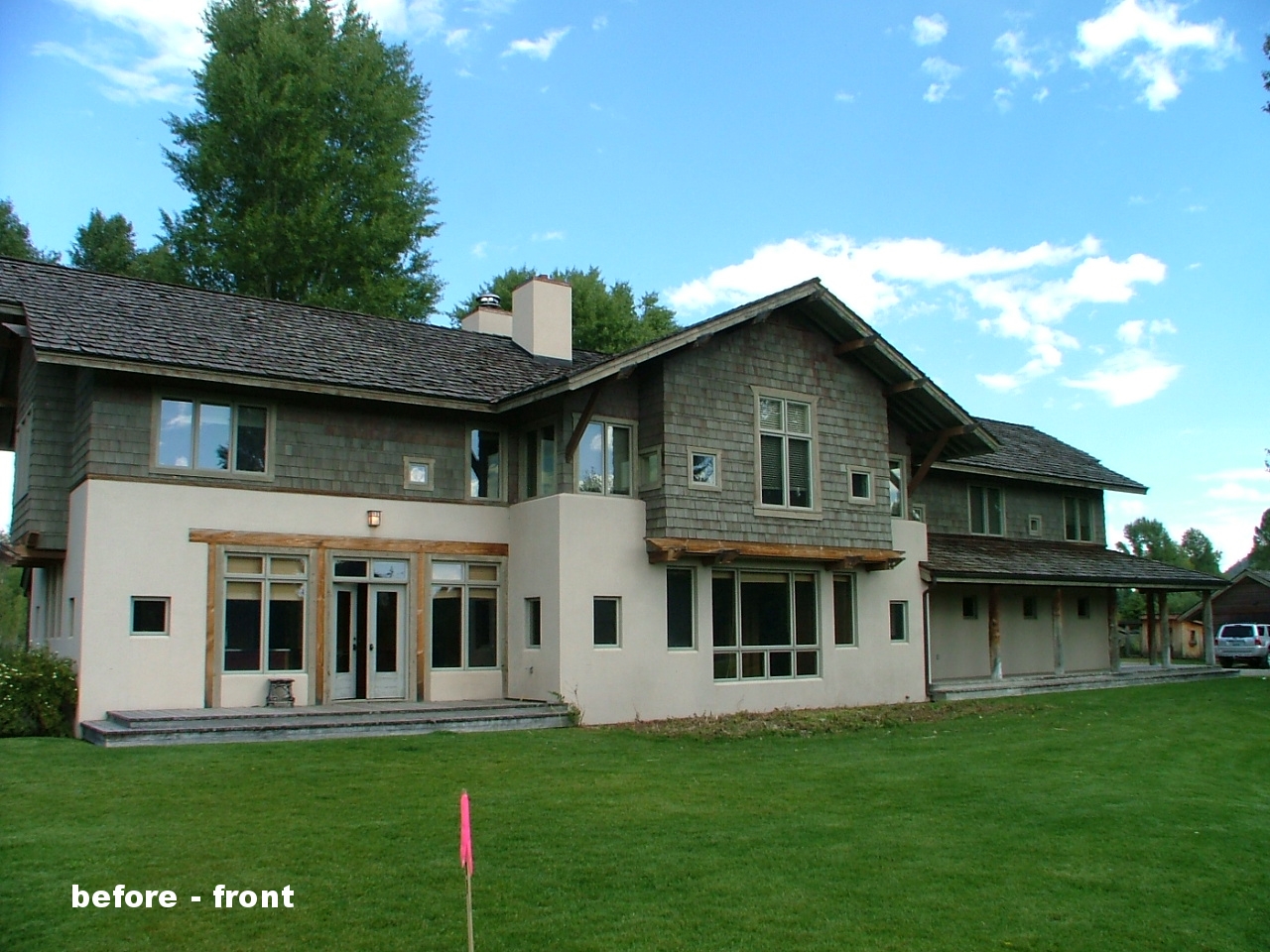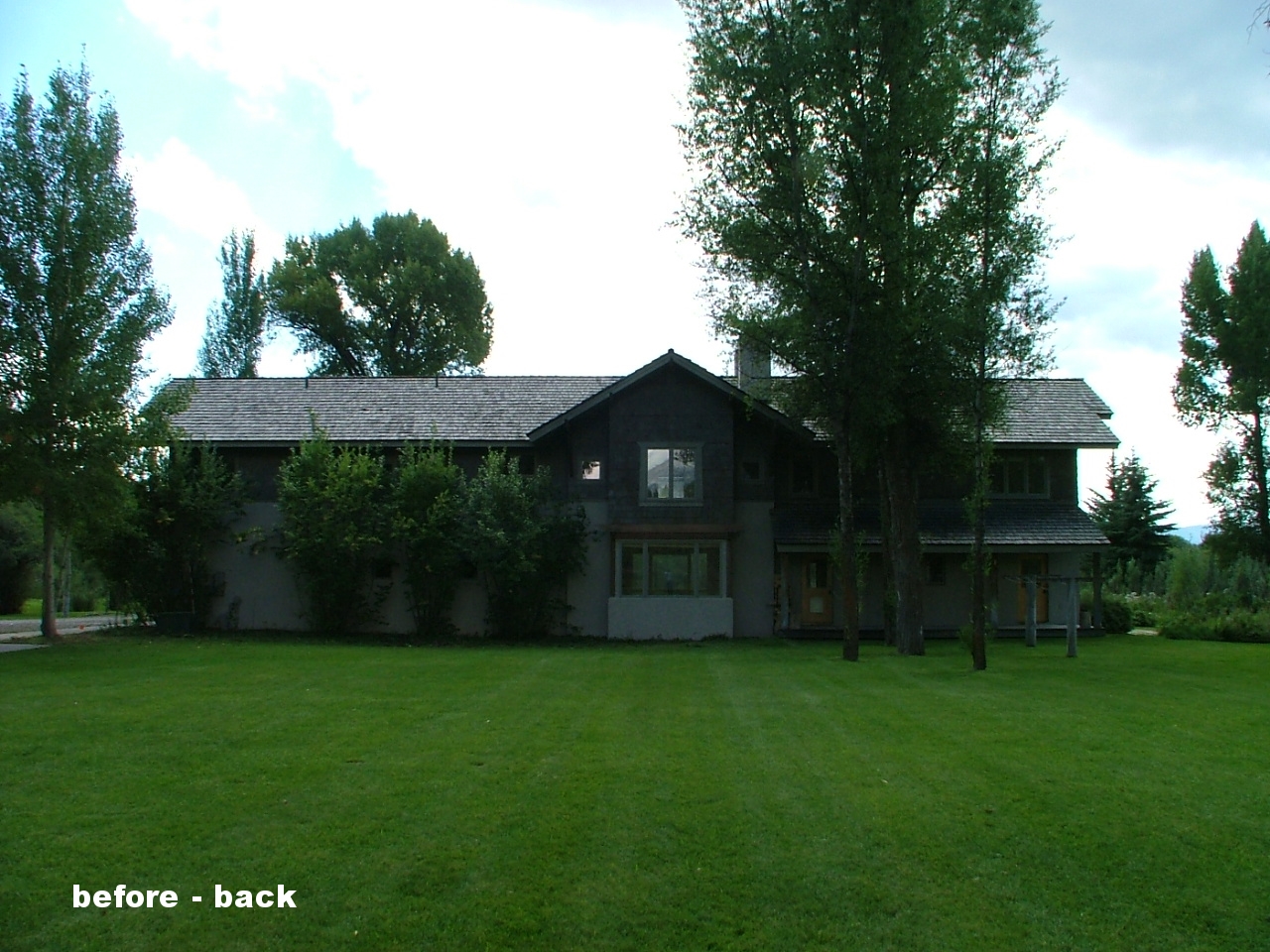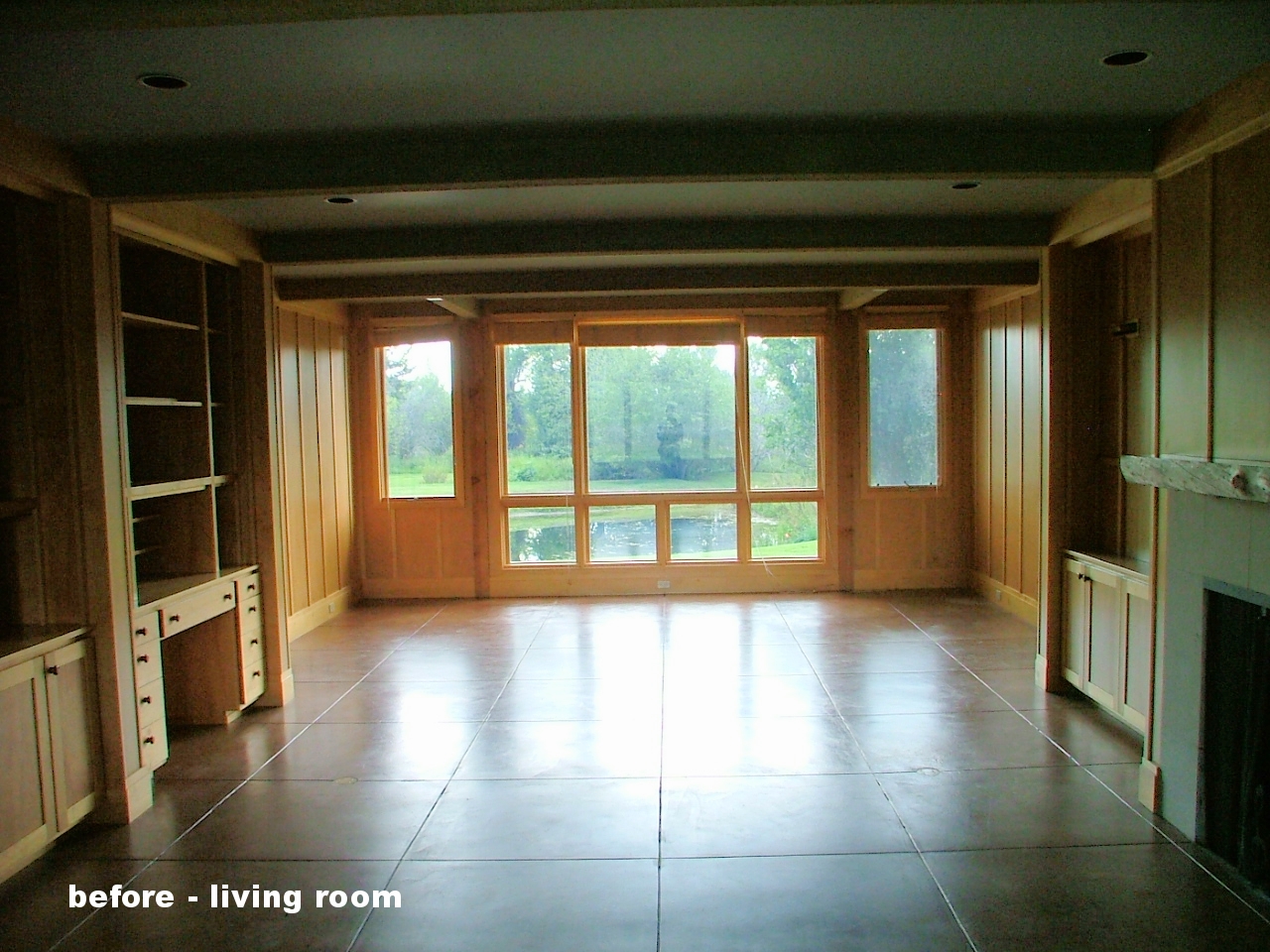 Situated on a beautiful site with mature cottonwood trees along the village road this tired home and studio needed a major face lift. When we first visited the property we were surprised by the lack of interior continuity and the small windows that did not take advantage of the Grand Teton view to the north. Our design completely reconfigured the house adding a two story living room with expansive windows, a glass entry connector that combined the main house and studio into one unified building and a new three car garage to create a formal drive court for the property.